Rapid Response Industrial Group Ltd.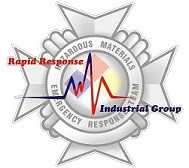 Ridgeline is currently partnered with Rapid Response Industrial Group Ltd., a 24/7-365 day company providing immediate response for various incidents, including but not limited to: land and water incidents, tank rollovers, train derailments, chemical and fuel spills and industrial cleaning. Rapid Response mobilizes immediately in order to contain the site, technically assess any damage, and develop a plan of action to safely mitigate and dispose of hazardous materials impacting the Public, Equipment and the Environment.
Partnering with Rapid Response allows for expedited access to supplementary resources in order to effectively respond to customer's circumstances.
Rapid's employees are trained in Hazardous Materials Response training that meets the required National Fire Protection Association (NFPA) standards, as well as Industrial Cleaning Services regulations.