Strategic Partnerships
To enhance our services and provide additional value added opportunities, we proudly partner with the following service companies:
First-Nations Partnership
Ridgeline is currently partnered with SD Janvier Enterprises, an Aboriginal owned company based on the Chipewyan Prairie Dene First Nation, in the hamlet of Janvier, Alberta.
Well Integrity Testing
Working with Chemistry Matters, a North American leader in solving complex Well Abandonment issues, Ridgeline is excited to provide a partnership approach to our clients with respect to Surface Casing Vent Flow and Gas Migration issues.
Expedited Incident Response
Ridgeline is currently partnered with Rapid Response Industrial Group Ltd., a 24/7-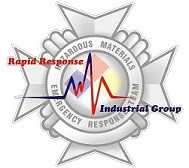 365 day company providing  immediate response for various incidents, including but not limited to: land and water incidents, tank rollovers, train derailments, chemical and fuel spills and industrial cleaning. Rapid Response mobilizes immediately in order to contain the site, technically assess any damage, and develop a plan of action to safely mitigate and dispose of hazardous materials impacting the Public, Equipment and the Environment.