Divestiture and Acquisition Liability Management
Our Technical Resource Group of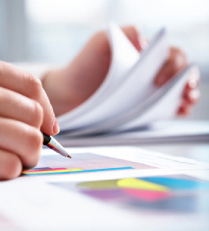 professionals perform the technical due diligence necessary to effectively
manage your Divestiture and Acquisition liability.
Typically the services that we provide with respect to Divestiture and Acquisition activities are in support of energy service industries.
We offer the following services during Merger & Acquisition (M&A) activities:
Site assessments
Environmental management systems development and auditing
Regulatory compliance auditing
Safety system auditing
Environmental liability assessment
Pre-acquisition/divestiture environmental due diligence and sustainability assessments
Identifying true value with respect to under-estimated liabilities to properly estimate remediation costs
Emergency response planning and program development
Waste management reporting
Depending on whether you are purchasing or divesting assets, we will tailor your environmental liability assessment specific to your needs. We can determine a more accurate purchase/selling price by applying a customized cost matrix relative to your specific environmental complexities.
Please contact us to discuss your Divestiture and Acquisition options.